2022 On Eagle's Wings State Conference & Banquet
Date: Saturday, October 8th, 2022; Conference starts at 9:00am and Banquet starts at 6:00pm (Registration opens 8:30am)
Location: Embassy Suites by Hilton in Cool Springs, 820 Crescent Centre Drive, Franklin, TN 37067 (Directions Here)
Tickets: Purchase Your Tickets Here
Featured Banquet Speaker: Hans Von Spakovsky, Heritage Foundation Manager – Election Law Reform; speaking on "The Threats We Face to Preserving the Republic".
See our full list of speakers below.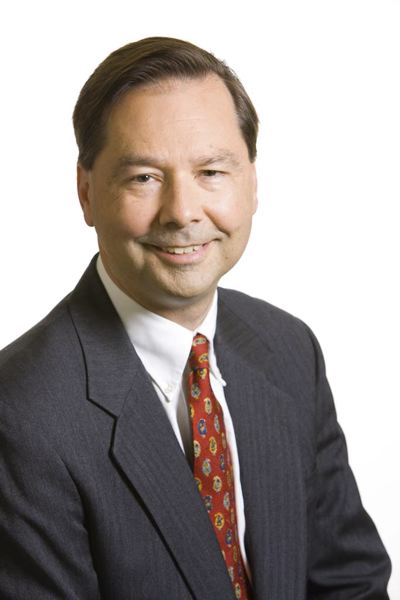 Banquet Featured Speaker Hans Von Spakovsky  | Heritage Foundation Manager on Election Law Reform on "The Threats We Face to Preserving the Republic"
Hans von Spakovsky is an authority on a wide range of issues—including civil rights, civil justice, the First Amendment, immigration, the rule of law, and government reform—as a senior legal fellow in The Heritage Foundation's Edwin Meese III Center for Legal and Judicial Studies. As manager of the think tank's Election Law Reform Initiative, von Spakovsky also studies and writes about campaign finance restrictions, voter fraud and voter ID, enforcement of federal voting rights laws, administration of elections and voting equipment standards. Heritage's election reform project examines not only how to protect the integrity of campaigns and elections but to achieve greater fairness and security. "In an era of razor-thin election margins, these issues are vital to the preservation of our republican form of government and the rule of law," von Spakovsky says.
Previously, as manager of the think tank's Civil Justice Reform Initiative, von Spakovsky studied how plaintiffs' attorneys and activists attempt to manipulate the courts for their own ends—at the expense of the public. He is the co-author with John Fund of the book "Who's Counting?: How Fraudsters and Bureaucrats Put Your Vote at Risk" (Encounter Books, 2012), "Obama's Enforcer: Eric Holder's Justice Department" (HarperCollins/Broadside June 2014), and "Our Broken Elections: How the Left Changed the Way You Vote" (Encounter Books, Nov. 2021).
President Donald Trump appointed von Spakovsky to the Presidential Advisory Commission on Election Integrity in 2017. Before joining Heritage in 2008, von Spakovsky served two years as a member of the Federal Election Commission, the authority charged with enforcing campaign finance laws for congressional and presidential elections, including public funding. Previously, von Spakovsky worked at the Justice Department as counsel to the assistant attorney general for civil rights, providing expertise in enforcing the Voting Rights Act and the Help America Vote Act of 2002.
A former litigator, in-house counsel and senior corporate officer in the insurance industry, von Spakovsky worked on tort reform and civil justice issues there for more than a decade. He has served on the Board of Advisors of the U.S. Election Assistance Commission and on the Fulton County (Ga.) Board of Registrations and Elections. He is a former vice chairman of the Fairfax County (Va.) Electoral Board and a former member of the Virginia Advisory Board to the U.S. Commission on Civil Rights. He currently serves on the Board of the Public Interest Legal Foundation.
His analysis and commentary have appeared in The Wall Street Journal, The Washington Times, The Hill and USA Today, as well as such outlets as National Review Online and Fox News. His series for PJ Media, "Every Single One," was nominated for a Pulitzer Prize. He appears regularly on Fox News Channel and on other national and regional TV and radio news outlets.
He has testified before state and congressional committees and made presentations to, among other organizations, the National Association of Secretaries of State, the Federalist Society, the National Conference of State Legislatures and the American Legislative Exchange Council. He also has taught as an adjunct professor at the George Mason University School of Law.
A 1984 graduate of Vanderbilt University School of Law, von Spakovsky received a bachelor's degree in 1981 from the Massachusetts Institute of Technology. He currently resides in Vienna, Virginia.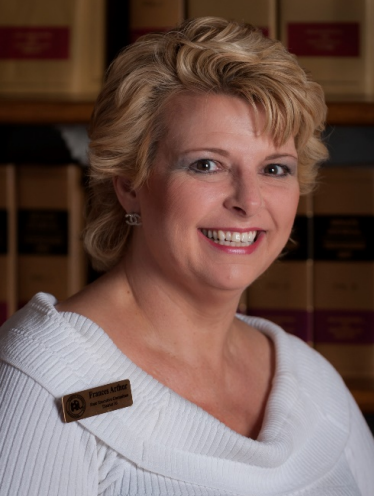 Frances Arthur | Student Eagle Leader on "Student Eagles Continue to Soar"
Frances Arthur grew up all across the United States near military bases, having been born to parents who served in the United States Air Force during the Vietnam War Era. Upon earning a degree in Music Education, she taught general music, music theory, and choirin the public school system. She has since taught in homeschool and homeschool tutorial settings. In her 33 years as a professional educator, Frances has developed a skillset which allows her to affectively teach government, politics, economics, American history, and world history. Frances and Dale have two amazing sons, Ben and David,who were both homeschooled through their graduation from high school. Ben, a SCUBA instructor in South Georgia, is also a soldier and paratrooper in the Alabama Army National Guard. David, a Marine veteran, is now a border patrol agent serving in New Mexico.
From 2014-2018, Frances served as an elected member of the State Executive Committee of the TN Republican Party representing the 16th Senate District. After teaching a one-year course that she developed on Emotional Health and Intelligence to students during the recent COVID-19 scare, Frances assembled these lessons and unit plans into book format. The teacher's guide was published in December 2021, and the student journal was released in January 2022. She is also the author of Pearls of Wisdom for Homeschooling Moms.
Her favorite volunteer work that she does is serving with TN Eagle Forum as the Student Eagle Director for TN, teaching high school students across the state how to participate in their government effectively. Frances has served in this role since 2011. She also serves as the National Student Eagle Chairman for Eagle Forum.
In her spare time, she is a competitive ballroom dancer.
Jenifer Barron  | Life Choices on "After Roe: The Blessing of the Complete Pregnancy Center"
Jennifer Barron has a personal perspective on the challenges and options of women faced with unplanned pregnancies. Her relationship with Life Choices of Memphis perfectly showcases the important work of her local pregnancy center that spans nearly 30 years. It demonstrates what pregnancy centers around Tennessee and the country are capable of when they make personal relationships and true discipleship a priority in their ministries. Jenifer's life experience is a "myth buster" in regards to who our culture believes chooses abortion, parenting, and adoption, and what's behind those choices. Her story makes clear that the work of pro-life ministry can't end with "educating women on their options," but must expand to be about helping a woman make a LIFE plan both she and her baby can live with.
Joanne Bregman |  Attorney, TEF Lobbying Partner on "Legal and Illegal Immigration: What the General Assembly Did and Didn't Do" and "School Librarians: Educators or Activists?"
 Joanne Bregman is a Tennessee lawyer who began her practice in the field of public utility regulation and civil litigation in federal courts.  Her professional path eventually led to providing pro bono services to families of children with disabilities and subsequently establishing and leading a state-wide advocacy network to address the education of students with disabilities. In that capacity Joanne served as a governor appointee to the State Advisory Board on the Education of Students with Disabilities and assisted in rewriting state special education regulations. Since 2010, Joanne has focused on issues and advocacy related to the balance of power between state and federal governments with a specific focus on legal and illegal immigration.
Billie Cash  |  Billie Cash Ministries on "HOPE!"
Billie Cash is a southern lady of many talents who resides in Collierville, Tennessee with her husband Roy Cash, a retired US Navy Captain and Naval Aviator. Attending the University of Memphis, she majored in theatre which led to successful ventures in radio at WHER, America's first "all women's station," television commercials, performance roles at Front Street Theatre and several theatres in other states. For thirty years she was immersed in the challenges of military life as a wife and mother, raising a daughter, Kellye Cash, an accomplished musician, who served as Miss America 1987 and a son, Carey Cash, Admiral US Navy (Chaplain Corps), who serves as Deputy, Chief of Chaplains in Washington, DC. In military life, Billie served alongside her husband, developing motivational workshops which took her to the four corners of America with Navy commands, civic and marketing groups, nursing staffs and public schools. She is a retreat/conference speaker who has pursued itineraries in the British Isles and Dominican Republic. Billie has authored six books, which she calls "signposts" for Christian living. She continues to be a prayer and writing mentor. Her humor flows with authenticity, framed in biblical insight for today's woman. Twelve grandchildren and two great-grandchildren are the legacy of Billie's joy. Her life verse is Acts 17:28.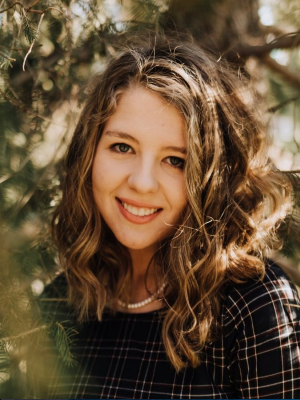 Jaime Christley  |  Family Research Council, Development Associate on "This Eagle Soared to New Heights"
Jaime Christley is a Development Associate at Family Research Council. During her senior year of high school, Jaime gained her passion for contemporary issues while attending the Kavanaugh hearing in Washington, D.C. She quickly learned that there is more to current events than the media discloses. The spring after Kavanaugh's confirmation, Jaime interned at the Tennessee state capitol. Every week she got to see politics up close, and she realized everyday citizens could influence our nation in powerful ways.
Jaime brings her experience from working in state-wide and local campaigns, a law firm, think tanks, start-ups, and non-profits to her current position at Family Research Council. God has called her to inspire others to fall in love with the Gospel and contemplate cultural issues from a Biblical worldview.
Currently, Jaime lives on the Hill in Washington, DC. She is working to complete her bachelor's degree in Communications at Union University online. She is most passionate about the issues of human dignity, transgender policy, and classical education. When she is not working or studying, she loves adopting new plants, exploring nostalgic places, and drinking lots of tea at cozy cafes.
Jason Frost  |  Founder, Wired Human on "Childhood Is Not For Sale"
Jason Frost has a Master in International Human Rights and Humanitarian Law and specialization in children and parental rights. Together, with his wife, Lisa, they run the non-profit organization, Wired Human. Wired Human unites youth, families and child advocates to protect children from online harm and exploitation. Wired Human is committed to preserving the innocence of childhood through digital leadership training programs, research surveys, and elevating the voice of youth to advance digital responsibility. As an academic and professional working with youth, he has spent years researching and uncovering exploitive business practices of Big Tech where fundamental human rights and the rights of children and parents are trampled upon in the pursuit to monetize attention. Jason and Lisa co-authored, The Glass Between Us: Empowering Youth to Combat Digital Exploitation. Their work has received endorsements from child and family rights advocate, Warren Binford, members of Congress on both sides of the political aisle (Rep.Adam Smith-D, Rep. Bill Johnson-R), professional mental health experts (Gretchen Blycker), best-selling authors and spiritual leader (Mark Batterson), and internet safety expert (Donna Rice Hughes). Jason also works  as a consultant for renowned children's rights professor Prof. Warren Binford at The University of Colorado. Jason's greatest passion is to engage parents and kids of all ages in meaningful and transformative live discussions on internet safety and empowerment.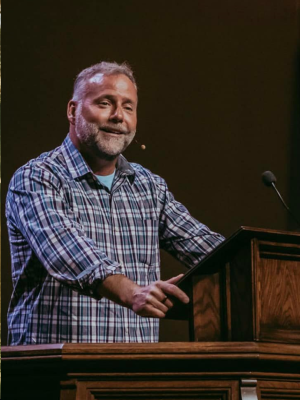 Scott Hord  |  Operation Saving Lives on "Saving the Lives of Babies and Mothers"
Scott Hord is a Nashvillian and a graduate from Belmont University. Scott was lead pastor of a church in Smyrna Tennessee for 10 years. During that time he started rescuing babies from abortion. Scott has been rescuing babies for seven years and has done it full-time for the last two years. Currently, Scott is a full-time missionary for the preborn children of our nation. He has rescued 408 babies from Abortion. He still stands out on the streets in Nashville and also travels the country and trains people all over our nation on how to rescue babies from abortion.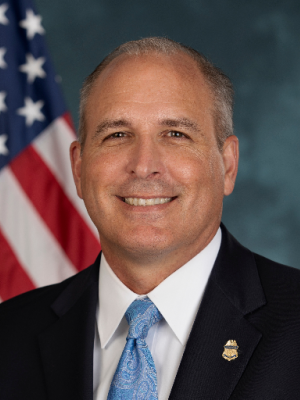 Mark Morgan  |  a Visiting Fellow with the Heritage Foundation and the Federation for American Immigration Reform (FAIR) on "The Disaster at our Border"
Mark Morgan currently  serves as a Visiting Fellow with the Heritage Foundation and the Federation for American Immigration Reform.  In 2019, Mr. Morgan was appointed by the President of the United States to serve as the acting Director of the Immigration and Customs Enforcement (ICE), and subsequently to serve as Acting Commissioner of the Customs and Border Protection (CBP).  While at CBP, the largest law enforcement organization in the U.S., he oversaw a workforce of 63,000 employees; managed an annual budget of over $13 billion; and ensured the effective operations of CBP's mission to combat transnational criminal organizations, secure our nation's borders again a vast and complex set of threats, while simultaneously facilitating lawful trade and travel driving continued economic prosperity.
In 2016, after completing a distinguished law enforcement career at the Federal Bureau of Investigation (FBI), he was appointed for the Senior Executive Service (SES) position of Chief (Executive Assistant Commissioner), U.S. Border Patrol, in Washington, DC. In 2014, he was appointed as Assistant Director of the FBI's Training Division, in Quantico, Virginia, with responsibility for overseeing policy development and delivery of all law enforcement skills and academic programs for the FBI workforce across 56 Field Offices in the United States and 70 Legal Attaché Offices throughout the world.
From 2013-2014, Mr. Morgan served as Deputy Assistant Director of the FBI's Inspection Division, directing day-to-day operations to ensure compliance and facilitate the improvement of performance by providing independent, evaluative oversight of all FBI investigative and administrative operations.  The Division's four main program areas included Internal Affairs, Insider Threat, External Audit and Compliance, and Strategic Analysis. In 2014, Mr. Morgan served on a detail to CBP as the Acting Assistant Commissioner for Internal Affairs.  In this role, he oversaw the investigation of criminal and serious administrative misconduct by the CBP workforce.  He also directed operations related to the screening of potential employees for suitability, implemented internal security measures, and led a re-design of CBP's Use of Force Incidence Response protocols.
From 2011 to 2013, Mr. Morgan served as the FBI's Special Agent in Charge of the FBI's El Paso Division, with responsibility for leading a threat-based and intelligence-driven national security and law enforcement organization addressing an expansive and complex set of emerging threats.  His area of responsibility extended from the most western tip of Texas to the City of Midland.
In 2010, Mr. Morgan was promoted to the SES at the FBI, as Chief of the Strategic Information and Operations Center, with responsibility for leading the FBI's global command and strategic intelligence center. This Center provides 24/7/365 enterprise-wide situational awareness to FBI executives with timely notification and dissemination of critical strategic information.
In 2009, Mr. Morgan was assigned to the New Haven Field Office as the Assistant Special Agent in Charge with responsibilities for the Criminal, Critical Incident Response, Surveillance and Aviation programs.In 2008, he became the FBI's Deputy On-Scene Commander in Baghdad, Iraq, where he was responsible for all FBI personnel deployed to Iraq under the auspices of the Counterterrorism Division.  Mr. Morgan was selected in 2007 to serve as the Assistant Section Chief of the National Center for the Analysis of Violent Crime Branch, where he managed the FBI's Behavioral Analysis Units and the Violent Criminal Apprehension Program.
In 2005, Mr. Morgan returned to Los Angeles, where he supervised an FBI-led Hispanic Gang Task Force that focused on the emerging presence of two organized and violent transnational gangs in Southern California; Mara Salvatrucha, or MS-13, and 18th Street. While in Los Angeles, he also supervised the Critical Incident Response Squad, which had administrative and operational oversight of the division's critical incident response resources.  In 2002, Mr. Morgan became a Supervisory Special Agent and served as a Crisis Management Coordinator in the Crisis Management Unit in the Critical Incident Response Group (CIRG). Mr. Morgan entered on duty as a Special Agent in 1996 and was assigned to the Los Angeles Field Office.  While there, he was a member of the Eurasian Organized Crime Task Force, the Crisis Response Squad, and the Special Weapons and Tactics Team.  He is a certified firearms and tactical instructor.
Prior to joining the FBI in August 1996 as a Special Agent, Mr. Morgan served as a Deputy Sherriff with the Platte County, Missouri, Sherriff's Department; and a Police Officer with the Los Angeles Police Department. Mr. Morgan is a 10-year veteran, active duty and reserve, of the United States Marine Corps. He received a Bachelor of Science degree in Engineering from Central Missouri State University, and a Juris Doctor degree from the University of Missouri.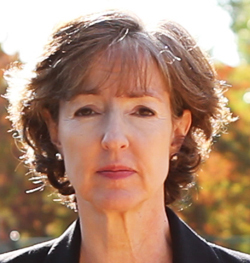 Jane Robbins  |  Attorney on "Understanding the Transgender Madness: What's Happening to Our Children, and Why"
Jane Robbins is an attorney who worked for nine years for American Principles Project, a conservative advocacy organization in Washington, D.C. She focused on education issues (especially parental rights and student data privacy), as well as protection of religious freedom. As part of APP she testified before Congress and the legislatures of 12 states. She also co-authored the book Deconstructing the Administrative State: The Fight for Liberty (2017).
Since her retirement she has focused on issues related to sexualization of children in schools and the culture in general. She also serves on the board of American Achievement Testing, an organization developing a traditional U.S. history curriculum to be offered to local school districts. She lectures about Critical Race Theory and other threats to genuine education and works to help parents recognize the problems and protect their children.
She is a graduate of Clemson University and the Harvard Law School.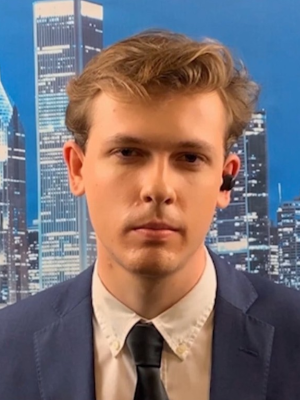 Daniel  Schmidt  |  Student, University of Chicago – "Time to Fight Anti-White Racism on Campus"
Daniel Schmidt is a University of Chicago sophomore who is deeply passionate about political media and conservative politics. His  work has been featured by Fox News, RealClearPolitics, Tucker Carlson Tonight, The Daily Wire, Compact Magazine, Chronicles Magazine, The Dan Bongino Show, Newsmax, The Daily Caller, The Epoch Times, The Larry Elder Show, Yahoo! News, The Federalist, The Hill, The Blaze, and more.
He approaches every opportunity with a learner's mindset, aiming to enrich his editorial, writing, public speaking, and leadership experience  He is a History major who hopes to enter political media after graduation.
Lacy Tolar  |  Rescue 1 Global on "Human Trafficking: Prevent, Rescue, Restore"
Lacy Tolar is a conference speaker, Master Certified Trafficking In Persons (T.I.P.) Educator, Task Force Mobilizer, Aftercare / Caregiver trainer, and Local/State/Federal Law Enforcement Agency Consultant. She and her husband, Daniel, came face to face with the injustice of human trafficking over a decade ago and then founded Rescue 1 Global. "Countering human trafficking and providing holistic restoration" She and her husband have six children by blood and seven by love (from 4 different countries around the globe).
Dakota Wood  |  Heritage Foundation on "A Foreign Policy Befitting a Superpower?"
Dakota L. Wood,  who served America for two decades in the U.S. Marine Corps, is the senior research fellow for Defense Programs.
Wood's research and writing focus on programs, capabilities, operational concepts, and strategies of the U.S. Department of Defense and military services to assess their utility in ensuring the United States has the ability to protect and promote its critical national security interests. Mr. Wood originated and serves as the editor for Heritage's "Index of U.S. Military Strength," the only annual assessment available to the public of the status of America's military and its ability to carry out its core functions.
Wood retired from the U.S. Marine Corps as a Lieutenant Colonel in 2005. During his service as a Marine, he served with a variety of operational units and in various high-level staff assignments. He participated in the planning and execution of operations around the world to include Operation Enduring Freedom, when he served as a lead operational/logistics planner for U.S. Central Command during the initial operational response to the attacks of Sept 11, 2001, and then as a by-name request in late 2002 to augment and lead operational analysis and logistics planning and execution efforts in support of Marine Corps combat forces for the invasion phase of Operation Iraqi Freedom to depose Saddam Hussein.
Mr. Wood also served as a strategic analyst for the Commandant of the Marine Corps and, later, while assigned to the Office of Net Assessment, the Secretary of Defense's internal "think tank," where he participated in a range of comparative analyses of military, technological, political, economic, and other factors governing the relative military capabilities of nations, with a specific focus on identifying emerging or potential threats and opportunities for the United States.
Following retirement in 2005, Mr. Wood helped to organize and operationalize the National Biosurveillance Integration System, a Department of Homeland Security effort intended to provide national leadership with the earliest indications of a potential biological threat to the United States.
From 2006 to 2011, Mr. Wood served as a Senior Fellow at the Center for Strategic and Budgetary Assessments where he organized or materially contributed to numerous seminar-style wargames conducted for various Department of Defense sponsors as well as authoring papers on a diverse array of topics that included: conventional operations against a nuclear-armed adversary; US response options to the imminent failure of a large state; the operational challenges of a protracted global irregular warfare (IW) campaign; the many implications of the proliferation of advanced technologies and weapons; evolving security challenges within the Western Hemisphere; and the development of transformation strategies to improve the ability of the US military to protect the US and its interests.
Before joining Heritage, Mr. Wood served as the Strategist for the U.S. Marine Corps' Special Operations Command. In this capacity, Mr. Wood was responsible for advising the Commander on strategic level guidance, policies, and operational concepts effecting the future employment of MARSOC forces, personally facilitated the development of a new concept for the integration of operational capabilities of special operations forces and forward-deployed conventional forces, and helped shape MARSOC's understanding and explanation of the utility of Marine Corps special operations forces in support of national security interests.
His professional and personal travels over nearly four decades have taken him to over fifty countries on five continents and transit through many of the world's oceans and seas, experiences that included multiple deployments to Asia and the Mediterranean region, NATO support operations in the Balkans, and contingency operations in W. Africa, along with numerous conferences, symposia, and war games.
Mr. Wood is a consistent contributor to the news media, consulted on a wide range of national security and defense matters by a number of national and international outlets. He has also provided expert testimony to the U.S. Congress and has been consulted by the Government Accounting Office (GAO), Congressional Research Service (CRS), and the Congressional Budget Office (CBO).
Wood graduated from the U.S. Naval Academy with a degree in oceanography. He was named a distinguished graduate for his work in earning a master's degree in national security and strategic studies from the College of Naval Command and Staff, U.S. Naval War College. He was also recognized for meritorious distinction by the Marine Corps' School of Advanced Warfighting.
Wood and his wife, Dixie, have three grown children.