2023 On Eagle's Wings State Conference & Banquet
Date: Saturday, October 21st, 2023; Conference starts at 9:00am and Banquet starts at 6:00pm (Registration opens 8:30am)
Location: Embassy Suites by Hilton in Cool Springs, 820 Crescent Centre Drive, Franklin, TN 37067 (Directions Here)
Tickets: Purchase Your Tickets Here
Featured Banquet Speaker: Mark Morgan, Heritage Foundation Fellow – Former Acting Commissioner of U.S. Customs and Border Protection; speaking on "Why it Matters – The Worst Border Security Crisis in Our Lifetime".
See our full list of speakers below.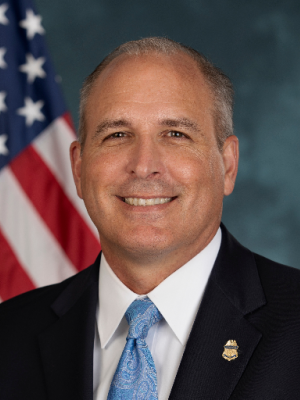 Banquet Featured Speaker Mark Morgan  | Heritage Foundation Fellow on Election Law Reform on "Why it Matters – The Worst Border Security Crisis in Our Lifetime"
Mark Morgan joined The Heritage Foundation as a Visiting Fellow in February 2021 after serving as Acting Commissioner of U.S. Customs and Border Protection in the Trump administration. He brings more than 30 years of law enforcement experience to Heritage. In his role as a Visiting Fellow, Mark works on border, immigration, and public safety policies as well as issues related to asylum and China. He will be addressing On Eagle's Wings on the national border crisis facing America in his speech entitled, "Why it Matters – The Worst Border Security Crisis in Our Lifetime".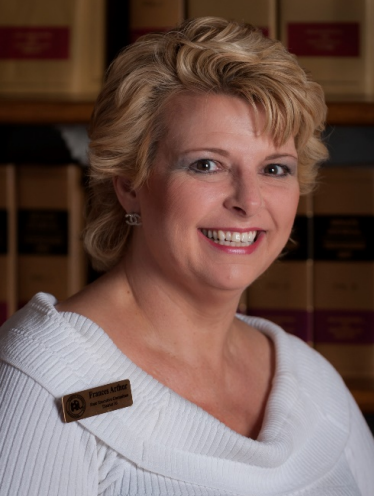 Frances Arthur | Student Eagle Leader on "TN Student Eagles Soar at Home and on the Road"
Frances Arthur  grew up all across the United States near military bases, having been born to parents who served in the United States Air Force during the Vietnam War Era. Upon earning a degree in Music Education, she taught general music, music theory, and choir in the public school system. She has since taught in homeschool and homeschool tutorial settings. In her 34 years as a professional educator, Frances has developed a skillset which allows her to effectively teach government, politics, economics, American history, and world history. Frances and Dale have two amazing sons, Ben and David, who were both homeschooled through their graduation from high school. Ben, a SCUBA instructor in South Georgia, is also a soldier and paratrooper in the Alabama Army National Guard. David, a Marine veteran, is now a border patrol agent serving in New Mexico. Frances has written four books that include an Emotional Health curriculum for high school students, "Pearls of Wisdom for Homeschooling Moms," and most recently "Life Lessons for Graduates: A Working Journal."
Her favorite volunteer work that she does is serving with TN Eagle Forum as the Student Eagle Director for TN, teaching teenagers across the state how to participate in their government effectively. Frances has served in this role since 2011. She also serves as the National Student Eagle Chairman for Eagle Forum. In her spare time, she is a competitive ballroom dancer.
Billie Cash  |  Billie Cash Ministries on "Devotion: 212 Degrees – The Extra Degree"
Billie Cash is a southern lady of many talents who resides in Collierville, Tennessee with her husband Roy Cash, a retired US Navy Captain and Naval Aviator. Attending the University of Memphis, she majored in theatre which led to successful ventures in radio at WHER, America's first "all women's station," television commercials, performance roles at Front Street Theatre and several theatres in other states. For thirty years she was immersed in the challenges of military life as a wife and mother, raising a daughter, Kellye Cash, an accomplished musician, who served as Miss America 1987 and a son, Carey Cash, Admiral US Navy (Chaplain Corps), who serves as Deputy, Chief of Chaplains in Washington, DC. In military life, Billie served alongside her husband, developing motivational workshops which took her to the four corners of America with Navy commands, civic and marketing groups, nursing staffs and public schools. She is a retreat/conference speaker who has pursued itineraries in the British Isles and Dominican Republic. Billie has authored six books, which she calls "signposts" for Christian living. She continues to be a prayer and writing mentor. Her humor flows with authenticity, framed in biblical insight for today's woman. Twelve grandchildren and two great-grandchildren are the legacy of Billie's joy. Her life verse is Acts 17:28.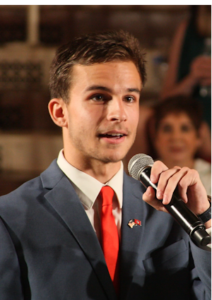 Stevie Giorno  |  Belmont Student on "OUTCAST: How the Radical Left Tried to Destroy a Young Conservative"
Stevie Giorno serves as the Chairman of the Tennessee Young Republicans. In his role, he oversees the creation and development of Young Republican clubs throughout the state. Prior to this, he worked for U.S. Senator Marsha Blackburn as a Staff Assistant. Graduating from Belmont University in 2021, where he served as Student Body President from January 2020 to January 2021, Stevie has seen firsthand the effects of the Radical Left in higher education and its effects on our entire nation. Prior to Belmont, Stevie attended Battle Ground Academy in Franklin. He is a resident of Brentwood and was the youngest elected 2nd Vice Chair of the Republican Party to serve in Williamson County. Stevie has also been active in the Williamson County Young Republicans and Turning Point USA.
Lacey Mase  |  Chief Deputy TN Attorney General on "The Devastation of Fentanyl in TN"
Lacey Mase   |   In September 2022, Tennessee's 28th Attorney General and Reporter, Jonathan Skrmetti, appointed Lacey Mase as his Chief Deputy. In this executive role, Lacey oversees the Office's legal work, which encompasses a fascinating array of complex civil, criminal, transactional, and regulatory matters. Before becoming Chief Deputy, Lacey was the Deputy Attorney General for the Health Care Division and Counsel to the Attorney General. She joined the Office in January 2021 as Executive Counsel and facilitated executive decision making. She also specialized in implementing workflow enhancements and oversight-improvement projects. Prior to serving the State of Tennessee, Lacey spent over nine years at the Texas Attorney General's Office where she excelled as a civil litigator and served in various executive leadership positions.
A Texas native, Lacey graduated from Baylor University School of Law and the University of Texas at Austin .Before pursuing her legal career, she taught first-grade in Austin, Texas. Lacey and her husband, Seth, live in Franklin, Tennessee, with their two precious boys, Mitchell (13) and Luke (8). They are members of Christ Presbyterian Church, Cool Springs.
Dr. Joy Riley, M.D., M.A. (Bioethics)   |  Executive Director of The Tennessee Center for Bioethics & Culture  "WHO's in Charge? WHAt's in Store?
Dr. Joy Riley, M.D., M.A. (Bioethics) is executive director of The Tennessee Center for Bioethics & Culture and serves on the ethics committee of a Nashville-area hospital. Board-certified in internal medicine, her writing and lecture topics include medical ethics, organ transplantation ethics, as well as the ethics of such diverse topics as stem cell research, genetics, allocation of scarce resources, and assisted reproductive technologies. With Scott B. Rae, she co-authored Outside the Womb: Moral Guidance for Assisted Reproduction (Moody, 2011), and with C. Ben Mitchell, Christian Bioethics:  A Guide for Pastors, Health Care Professionals, and Families (Broadman & Holman, 2014).  Additionally, she contributed a chapter on autonomy to Choose Life:  Answering the Key Claims of Abortion Defenders with Compassion (Moody, 2022).
Ambassador Carla Sands (Ret.)  | Vice Chair of the Center for Energy and Environment  |  America First Policy Institute   |   "The Impact on American Families of Bidenomics"

Ambassador Carla Sands (Ret.) is from Camp Hill, Pennsylvania, and serves as the Vice Chair of the Center for Energy and Environment at AFPI. Previously, she was appointed to President Donald J. Trump's Economic Advisory Council, and in 2017, President Trump called on Sands to represent the United States as the Ambassador to Denmark, Greenland, and the Faroe Islands. During her tenure, Denmark increased its defense spending, while U.S. exports to the Kingdom of Denmark rose more than 43%, creating additional jobs right here at home. As Ambassador, Sands proposed and helped establish the U.S. Consulate in Nuuk, Greenland, and assisted with resolving the Thule Base Maintenance Contract dispute. She facilitated partnership agreements between the U.S. and the people of Greenland and the people of the Faroe Islands and expanded the U.S. mission in the Kingdom of Denmark to include the Coast Guard. In January 2021, Sands received the Department of Defense's highest civilian honor, the Medal for Distinguished Public Service, for her work to increase security in the high north while countering Russia and China. Before her time in the Trump Administration, Sands was the first woman to serve as Chairman & CEO of Vintage Capital Group in 2015. She studied biology and chemistry at Indiana University of Pennsylvania and Elizabethtown College before receiving her Doctor of Chiropractic degree from Life Chiropractic College. Following her father and grandfather's footsteps, Sands was the third generation in her family to practice chiropractic in Pennsylvania. In 1999, she married her beloved husband, Fred Sands, and had a daughter together.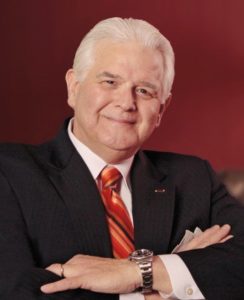 Judge Paul Summers  |  "KEEP NINE: Amend the US Constitution to put that number on the US Supreme Court"

Judge Paul Summers is a lawyer who has practiced on the courthouse square of his hometown of Somerville, Tennessee. He has also served as a partner in a "tall building" regional law firm in Nashville.  Judge Summers is a former state appellate and senior judge, district attorney general, and Attorney General of Tennessee (1999-2006).  His military service includes four years active duty in the USAF JAG Corps and 26 years in the Tennessee Army National Guard. Judge Summers was awarded and presented with the Legion of Merit for his military service.
Several years ago, about fifteen former state Attorneys General convened on a nonpartisan, bipartisan basis to discuss preservation of the independence of our third branch of government.  They understood the process and were concerned about our constitutional republic. About half were Democrats and the remainder were Republicans. They formed a grassroots organization, which is now a nonprofit called the Coalition to Preserve the Independence of the U. S. Supreme Court. Their 13 word potential 28th Amendment to the Constitution reads: "The Supreme Court of the United States shall be composed of nine Justices."  Judge Summers was appointed Chairman of the Keep Nine Coalition in 2021, after the death of the Chairman, the former AG of Virginia, Andy Miller.  Former AG Steve Rosenthal of Virginia is now co-chair.
Rep. Chris Todd  | TN State Representative for District 73   "A Review of the Recent Special Session and Looking Ahead the 2024 Session"
Rep. Chris Todd was born and raised in Paris, TN, graduated with a Biology degree from Union University, and stayed in the Jackson area to start his career and family. Chris and his wife Melissa have been married for over 33 years and enjoy their three children, ages 22, 23, and 27. They are both active members of West Jackson Baptist Church where Chris serves as a Deacon.
In 1996 Chris and Melissa founded a private environmental services company, Envirogreen, Inc., that services the construction and development industries as well as homeowners in Tennessee and adjoining states. Chris and Melissa have been active members of the National Federation of Independent Business for over 13 years where Chris served on the State Leadership Council (chairman for two years), the Safe Trust PAC Board, and chaired the Environmental Advisory Council. He also served on the Tennessee Advisory Council on State Procurement.
In November, 2022 Chris was reelected for a third term to the office of State Representative for House District 73, which covers most of Madison County. He chairs the House Agriculture and Natural Resources Committee and is a member of the Civil Justice Committee, Education Instruction Committee, and Calendar and Rules Committee. He is a member of the UT Commission on Agriculture and is the State Chair of the American Legislative Exchange Council, a national association of legislators that provides nonpartisan, policy research based on principles of limited government, free markets, and federalism.
Mary Trepnell, Founder   |   Nashville Anti-Human Trafficking Coalition on "The Trafficking Explosion and Restored Lives"
Mary Trepnell is the Founder and Executive Director of Nashville Anti-Human Trafficking Coalition. After hearing that children were being bought and sold at a local truck stop, Mary decided to volunteer at Thistle Farms, a local non-profit, helping lead a bible study for survivors in their program. Speaking often about human trafficking, she committed to serve on the board of End Slavery TN helping secure their first safehouse and raising support for victims with Tennessee's First Lady Chrissy Haslam. With a desire to learn more about the life of a victim, she began leading a missional community at Christ Presbyterian Church that provided pathways for churches and community groups in Middle Tennessee to serve victims in areas where they live. Identifying the gap of rescue and intervention work, Mary accepted a financial gift and the challenge to form as a non-profit in September 2019. With the full support of Governor Lee and a unified, fully invested board, NAHT Coalition Rescues and Restores women and children from the bondage of human trafficking and addiction. She is excited about Educate to Recognize a prevention and awareness program targeting the most vulnerable among us, middle and high school students as well as a new social enterprise called Sweet Daisy that will train survivors to bake, decorate, ship and deliver delicious little cakes called petit fours. It is the joy of Mary's life to see Victims put their trust in Jesus Christ and for the first time begin to experience His hope and power needed to become Survivors and ultimately Thrivers in their community.
Kris Ullman, President   |   National Eagle Forum   | "Eagle Forum Update 2023"
Kris Ullman is the president of Eagle Forum. Kris served as Executive Director of Eagle Forum's D.C. office from 1995-1998. She has served on the Eagle Forum Board of Directors since 2017. Kris is a graduate of Virginia Tech and earned her law degree from The Catholic University of America Columbus School of Law. Upon completing her studies, she worked as a Program Instructor with The Close Up Foundation before joining Eagle Forum in 1994. After Eagle Forum, Kris served as Legislative Director for Senator John D. Ashcroft (R-MO) and as Deputy Associate Attorney General in the Office of Legal Policy in the U.S. Department of Justice.
Kris left outside employment to be a full-time homemaker and the mother of three children who are now young adults. During this time, she served in numerous ways with her children's schools and in Community Bible Study where she served as Associate Teaching Director for the Alexandria, VA class. Kris has been a regular conservative debater for The Close Up Foundation for over 25 years where she participates in Domestic Issues Debates for high school students. She formerly appeared as a regular commentator on the Thom Hartmann Show on RT-TV.
She and her husband, Chris, live in Alexandria, VA.
Dakota Wood  |  Heritage Foundation on "America and the World: Challenges and Opportunities at Home and Abroad'?"
Dakota L. Wood,  who served America for two decades in the U.S. Marine Corps, is the senior research fellow for Defense Programs.
Wood's research and writing focus on programs, capabilities, operational concepts, and strategies of the U.S. Department of Defense and military services to assess their utility in ensuring the United States has the ability to protect and promote its critical national security interests. Mr. Wood originated and serves as the editor for Heritage's "Index of U.S. Military Strength," the only annual assessment available to the public of the status of America's military and its ability to carry out its core functions.
Wood retired from the U.S. Marine Corps as a Lieutenant Colonel in 2005. During his service as a Marine, he served with a variety of operational units and in various high-level staff assignments. He participated in the planning and execution of operations around the world to include Operation Enduring Freedom, when he served as a lead operational/logistics planner for U.S. Central Command during the initial operational response to the attacks of Sept 11, 2001, and then as a by-name request in late 2002 to augment and lead operational analysis and logistics planning and execution efforts in support of Marine Corps combat forces for the invasion phase of Operation Iraqi Freedom to depose Saddam Hussein.
Mr. Wood also served as a strategic analyst for the Commandant of the Marine Corps and, later, while assigned to the Office of Net Assessment, the Secretary of Defense's internal "think tank," where he participated in a range of comparative analyses of military, technological, political, economic, and other factors governing the relative military capabilities of nations, with a specific focus on identifying emerging or potential threats and opportunities for the United States.
Following retirement in 2005, Mr. Wood helped to organize and operationalize the National Biosurveillance Integration System, a Department of Homeland Security effort intended to provide national leadership with the earliest indications of a potential biological threat to the United States.
From 2006 to 2011, Mr. Wood served as a Senior Fellow at the Center for Strategic and Budgetary Assessments where he organized or materially contributed to numerous seminar-style wargames conducted for various Department of Defense sponsors as well as authoring papers on a diverse array of topics that included: conventional operations against a nuclear-armed adversary; US response options to the imminent failure of a large state; the operational challenges of a protracted global irregular warfare (IW) campaign; the many implications of the proliferation of advanced technologies and weapons; evolving security challenges within the Western Hemisphere; and the development of transformation strategies to improve the ability of the US military to protect the US and its interests.
Before joining Heritage, Mr. Wood served as the Strategist for the U.S. Marine Corps' Special Operations Command. In this capacity, Mr. Wood was responsible for advising the Commander on strategic level guidance, policies, and operational concepts effecting the future employment of MARSOC forces, personally facilitated the development of a new concept for the integration of operational capabilities of special operations forces and forward-deployed conventional forces, and helped shape MARSOC's understanding and explanation of the utility of Marine Corps special operations forces in support of national security interests.
His professional and personal travels over nearly four decades have taken him to over fifty countries on five continents and transit through many of the world's oceans and seas, experiences that included multiple deployments to Asia and the Mediterranean region, NATO support operations in the Balkans, and contingency operations in W. Africa, along with numerous conferences, symposia, and war games.
Mr. Wood is a consistent contributor to the news media, consulted on a wide range of national security and defense matters by a number of national and international outlets. He has also provided expert testimony to the U.S. Congress and has been consulted by the Government Accounting Office (GAO), Congressional Research Service (CRS), and the Congressional Budget Office (CBO).
Wood graduated from the U.S. Naval Academy with a degree in oceanography. He was named a distinguished graduate for his work in earning a master's degree in national security and strategic studies from the College of Naval Command and Staff, U.S. Naval War College. He was also recognized for meritorious distinction by the Marine Corps' School of Advanced Warfighting.
Wood and his wife, Dixie, have three grown children.