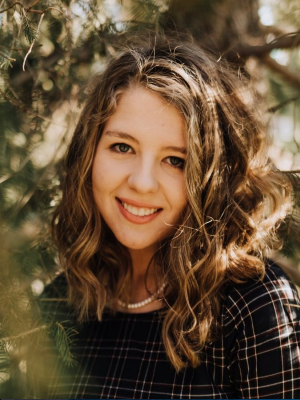 "This Eagle Soared to New Heights"   |  Jaime Christley, Family Research Council
Jaime Christley is a Development Associate at Family Research Council. During her senior year of high school, Jaime gained her passion for contemporary issues while attending the Kavanaugh hearing in Washington, D.C. She quickly learned that there is more to current events than the media discloses. The spring after Kavanaugh's confirmation, Jaime interned at the Tennessee state capitol. Every week she got to see politics up close, and she realized everyday citizens could influence our nation in powerful ways.
Jaime brings her experience from working in state-wide and local campaigns, a law firm, think tanks, start-ups, and non-profits to her current position at Family Research Council. God has called her to inspire others to fall in love with the Gospel and contemplate cultural issues from a Biblical worldview.
Currently, Jaime lives on the Hill in Washington, DC. She is working to complete her bachelor's degree in Communications at Union University online. She is most passionate about the issues of human dignity, transgender policy, and classical education. When she is not working or studying, she loves adopting new plants, exploring nostalgic places, and drinking lots of tea at cozy cafes.